Walk-in Closets
Smart Spaces, the premier closet organizers in West Michigan, can create a walk-in closet design that will make your days simpler and more enjoyable. We'll maximize every inch of space with cabinets, drawers, shelving, hanging rods, shoe racks, and other accessories to suit your particular needs.
Create the Walk-in Closet of Your Dreams
Your custom-built closet will be designed to your specifications and lifestyle. We'll talk to you about how you currently use your space and how you would like to use your closet. Some of the features you might consider include:
Drawers
Perfect to organize those smaller items in your closet.
Cabinets

These wood cabinets look great and function as valuable storage space.
Shelves
Purses, sweaters, jeans and other items stay off the floor and at your fingertips.
Island
Consider having an island in your closet - it's a convenient storage space and worktop.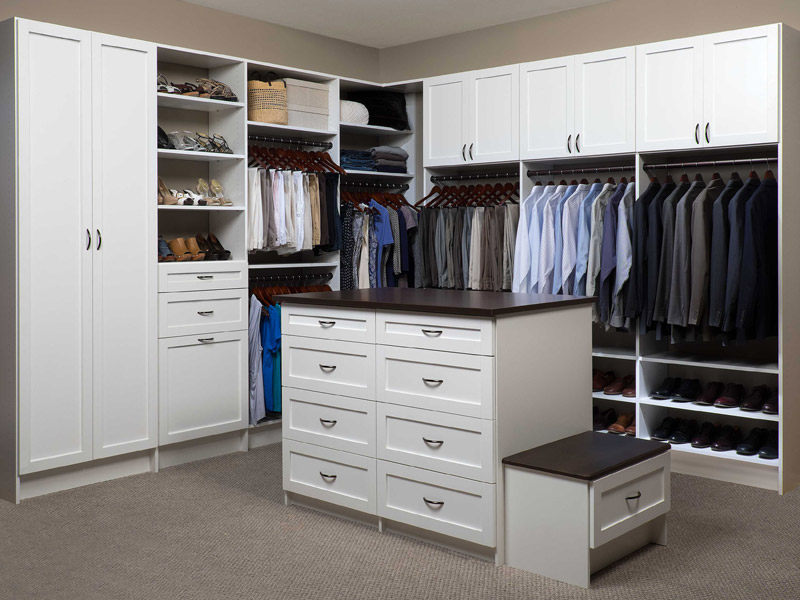 Accessories
Smart Spaces has a wide variety of closet accessories to choose from. Learn more